I actually got back last night, but was really tired. In the end, I wasn't actually able to attend the funeral. Thanks to the hurricane, there was flooding that cut off the bridge to the chapel. The ground was also completely saturated, so we didn't even know when it would be possible to bury the poor man. Plus, there was a dam in the area that had suffered considerable damage and was at risk of breaking and causing serious flash floods. It was just a complete mess, but I was glad I was there, since we knew my grandparents were safe.
I took pictures, of course. Here's some of the damage we saw: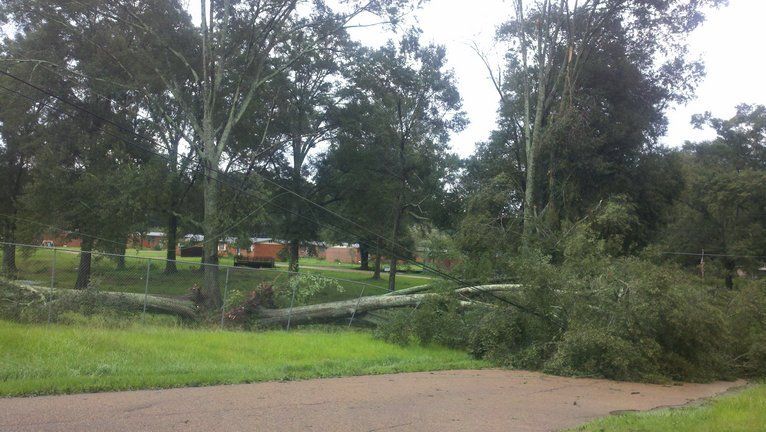 The sense of scale is skewed. These trees are huge, around one hundred feet high and were completely uprooted. The power line the one fell on feeds most of the town. Luckily, we were on a separate grid and, except for a few flickers, had power through the whole storm.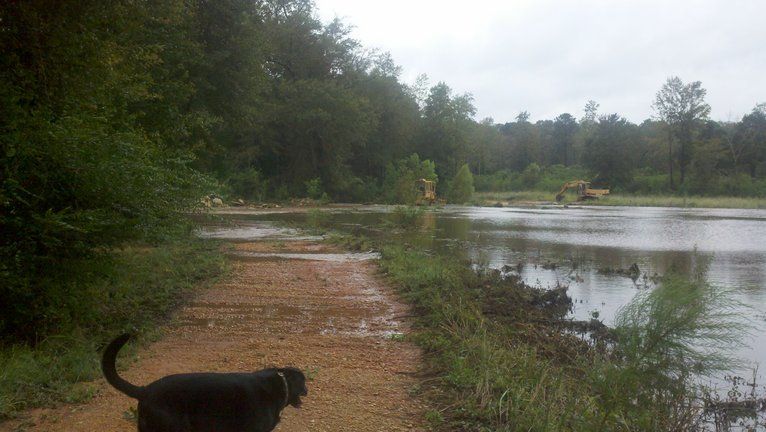 This pond is usually about a third the size seen her. This is the property of the man whose funeral we were there to attend. There's a dam somewhere under the water, but it didn't do much good. A field to the left of this dirt road was completely flooded.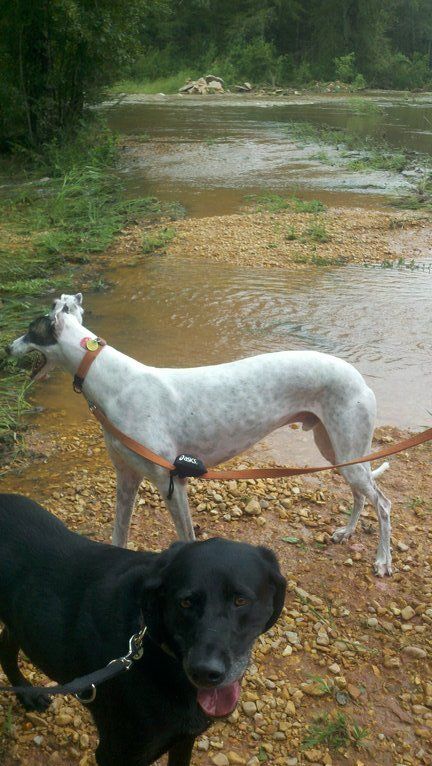 The boys right by the flooding. Ebon wanted to wade in the water, so I had to leash him so he wouldn't be an idiot and get himself hurt.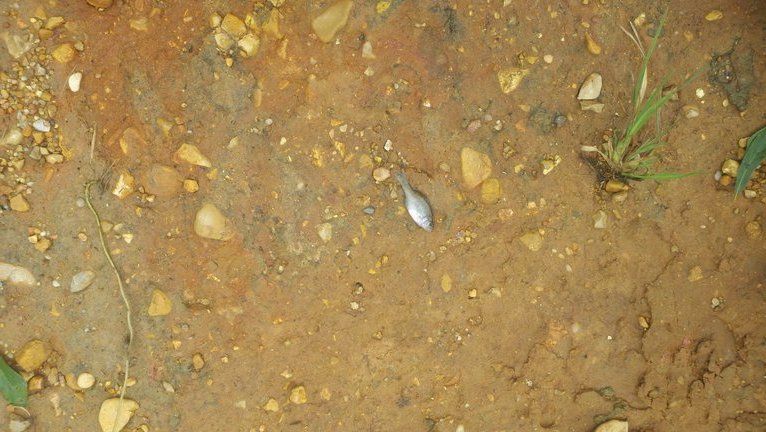 A casualty of the pond overflow, close to where Ebon is in the first picture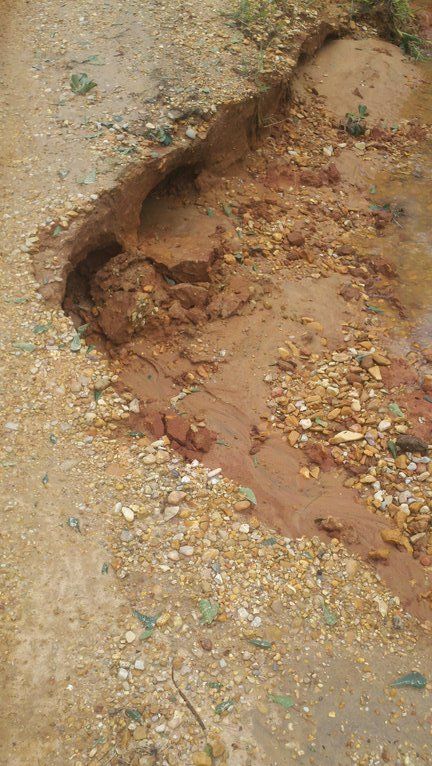 A five foot wide chunk washed out of another dirt road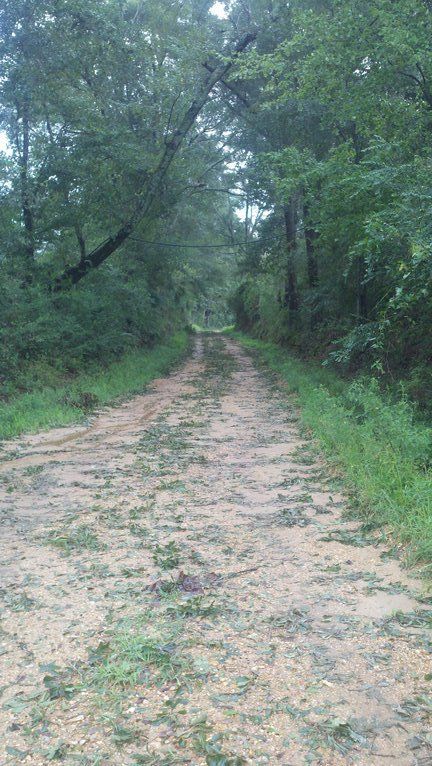 Minor damage. These little leafy twigs were everywhere.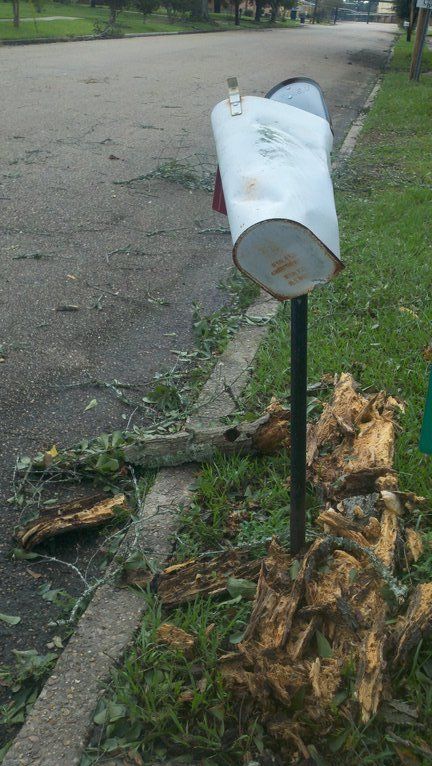 A mailbox nailed by a falling limb
The worst we saw at my grandparent's house: a minor roof leak.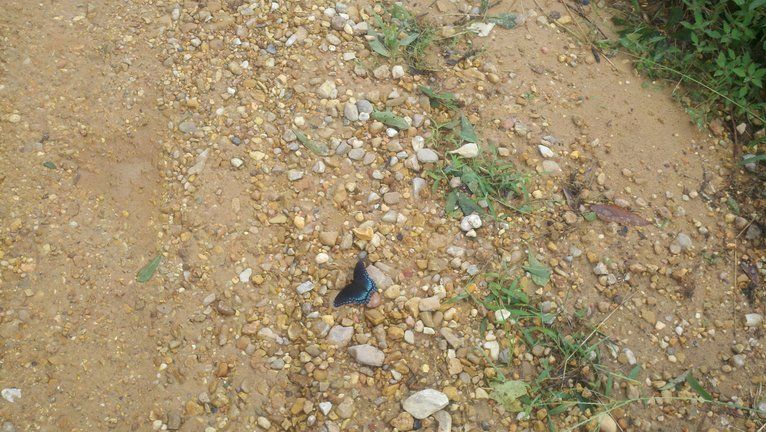 Some delicate creatures survived the storm unscathed
And here's some of the other pictures I took. Click for larger views.
| | | |
| --- | --- | --- |
| An American white ibis shortly before we left | King Ebon during a food stop | A convoy of cherry pickers we were following most of the trip in |
| Sunset through some outer bands of Isaac | The boys after a walk in the rain from Isaac's outer bands | Siggy's spots really show through his coat when wet |
| Ebon's paw prints in the mud after Isaac | Ebon loved our romp around the property | We didn't get a lot of thunder, but when we did, this happened: a very stressed Siggy |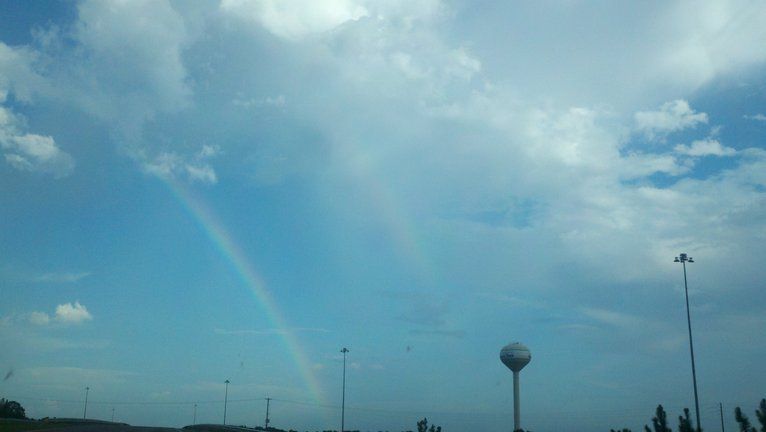 On the way home we were treated to a double rainbow over Florida. Beautiful sight