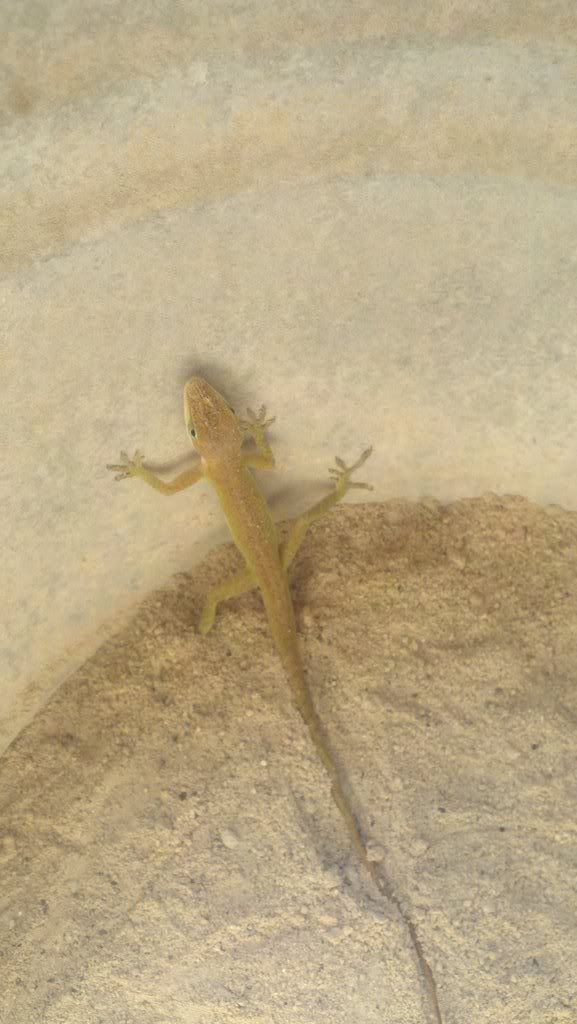 One of my favorite local species, the Carolina or green anole (

Anolis carolinensis

). This one was found in an ash bucket during the heat of the day.
Hello, all. I am a lover of dogs and have been for years.
It's not just dogs, however. I am, in fact, a lover of all animals, no matter how big or small, plain or strange they may be. I am also a lover of plants, and indeed every living thing on this planet. That is what led me to become a Biologist.
Life is a beautiful thing, spouting forth anew from old life in a never-ending cycle of birth and death. We walk this planet and often never think of such things, and yet we are part of the intricate biosphere that is Earth. We live our lives, loving and losing those we love. It's the simple joys that make life beautiful. When you own a dog, or indeed any other pet, those simple joys are ever more dear to us, since the life of that pet will, almost inevitably, be cut short long before our own.
I have had many pets in my life: Charlie (red and white Labrador mutt), Sam and Cooshee (brother and sister red mackerel tabby cats), Albus (red pointed mitted longhair tom), Ginny (dilute tortoiseshell female), Ebon (black Labrador Retriever from field stock), Madagascar hissing cockroaches, North American millipedes, and, most recently, fancy mice (Peppercorn, Poppy-seed, and Ginger-root). I have loved them all, and look forward to opening my heart to others in the future.
They say dogs are man's best friend, but to be politically correct that should be "dogs are human's best friend." We have a long history together, and today so many of us continue to share our homes with them. As I said, I am a lover of dogs, and am currently the owner of one: Ebon, the same mentioned before. In truth, I am partial to sighthounds, but Ebon is my shadow, my foot warmer, my drooling furry thing to love on when I'm sad.
That is what this blog is about: life, dogs, and a love of animals. I hope you enjoy it.
The current blog layout and labels are inspired by the muses of Greek mythology.
Feel free to comment! Thought I can sometimes be slow, I try to respond to every last comment. Also, the only comments that are ever removed are from obvious spammers.
A few notes on the author:
I was born in 1988 and as such I am still young, so forgive me my occasional naivety.
I hold a Bachelors of Science in Biology and am working toward pursuing continued education.