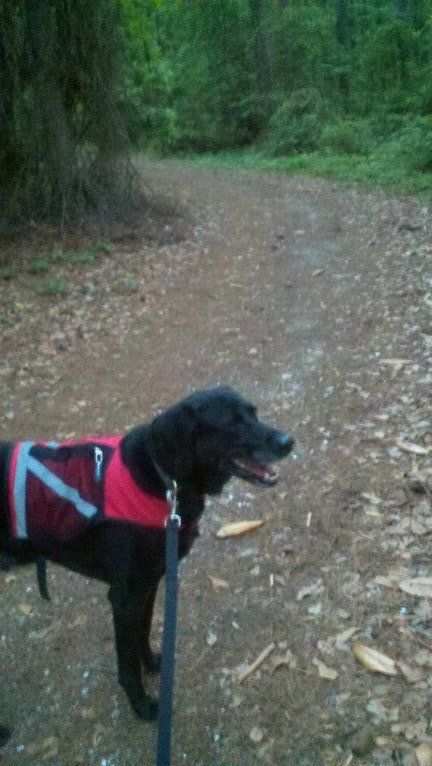 Happy dog where the trails start. This is one of the most-traveled areas.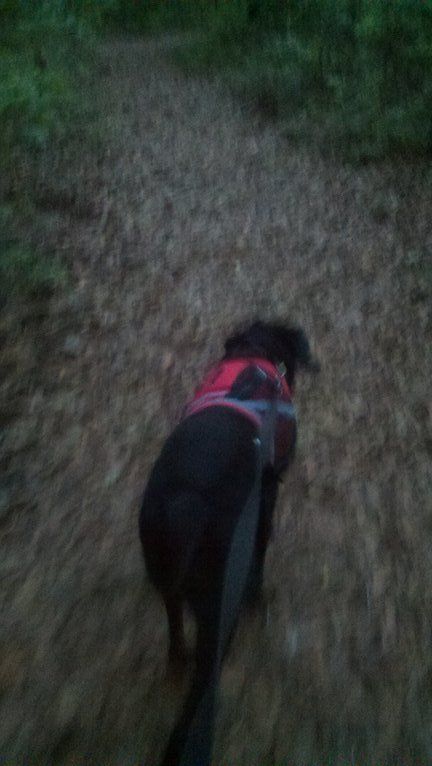 So many leaves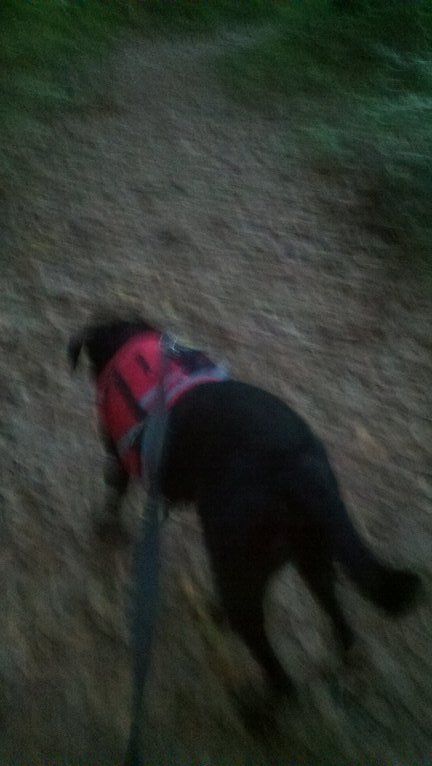 Is that a squirrel?
I took Ebon back to campus today and went to another section that he hadn't yet seen. He's been to certain sections many times now, namely the paved trail, the drainage ditch and retention pond, and the campus itself. However, there are also a series of unpaved trails that crisscross a section of forest which is mostly ringed by the paved trail. This is the same network of trails that I took to as an Undergrad student to observe and collect samples of local wildlife. We covered most of these forest trails, then when a section met up with the paved path I diverted onto it so that we could do a little jogging. I wouldn't trust jogging on the unpaved areas. Since most of the trails were covered with heavy leaf-litter, it's very possible that hidden holes or sticks could lead to a twisted ankle.
There were a few downsides to our trip. I didn't make it to campus until late, so we were racing the sun. It rained yesterday, so the mosquitoes were especially bad. I came home with several bites (
note to self: buy bug spray
). Also irritating was the sheer number of squirrels that were along the trails. Ebon tends to go crazy for squirrels, but luckily today he was very good. He didn't go after any, and when he did get excited I was able to easily redirect him.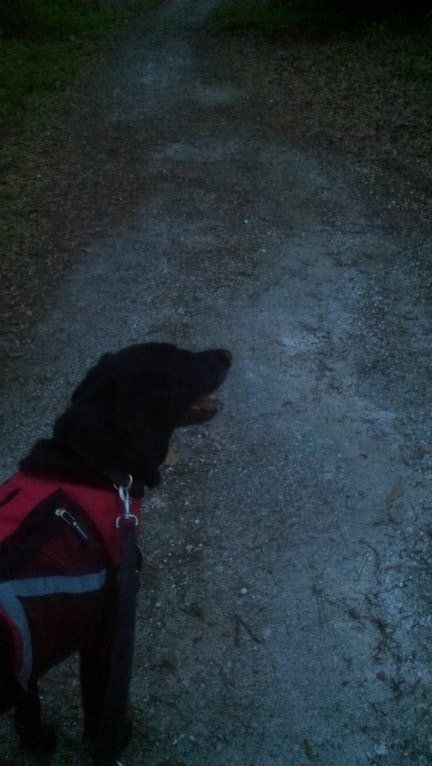 In the fading light. This section is clearly traveled far more frequently. I suspect the campus caretakers drive their golf carts along it. It looks like it's frequented by wheeled vehicles, but is too narrow for it to be cars.