Can you guess this dog's genotype?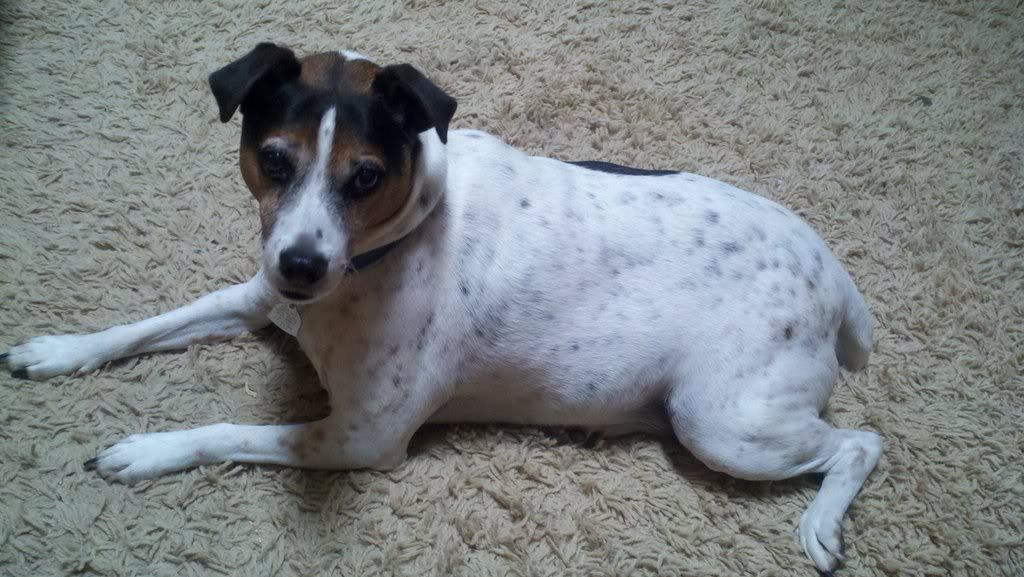 This is Hank, my significant other's family's dog. He's an approximately 18 inch tall "Jack Russell," though I believe he is actually an over-sized Parson Russell Terrier because of the length of his legs.
Hank is saddle marked under all that white, which you can tell because of the ticking he has. On his legs extending up to his hips and shoulders the spots are tan in color. It is possible he carries tan point under the saddle markings, since that is a rather common color in the breed. I suspect he is
asat saddled carrying tan point
.
He also appears to have a black mask, though faint. Since masking is not overly common in the breed, I believe Hank is most likely
EmE masked carrying non-masked
.
Clearly, Hank has a lot of white on him with only the patch on his head and one on his far side. As such, He must be
swsw extreme white piebald
.
Hank also has ticking, though not very dense. I suspect he is
Tt ticked
rather than TT because there are not very many Parsons with ticking.
So, that's
asat EmE swsw Tt
or extreme white piebald saddled red with mask and ticking (white, black, and tan ticked).