Ebon just cracked a tooth. I'm not kidding either, it literally just happened. I gave him the second half of the
Churpi Chew
I bought
a short time ago
about ten minutes ago. As I've gotten into the habit of lately, I checked his teeth when he finished and discovered this: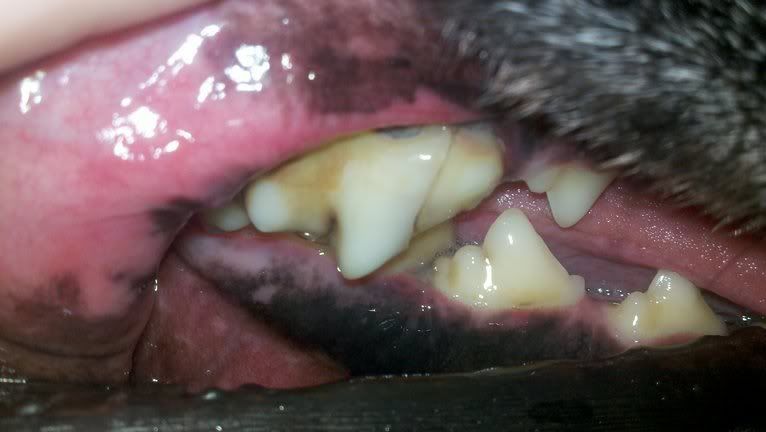 That's a crack, all right, and from what I can tell it goes very deep, possibly down to the pulp.
Luckily, his dental appointment is this Monday, but I don't even know if the tooth is salvageable. I'm going to be softening his food until it can be taken care of.