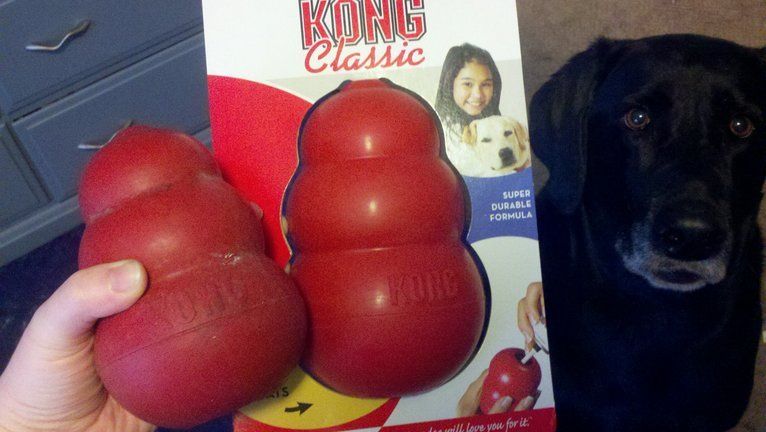 Ebons old XL Kong next to his new XXL Kong. He got extremely excited while I was taking the picture because I was Touching the Kong. He loves that thing.
I finally decided to get Ebon a new Kong toy. His old one is now about five years old, give or take, and is well worn. I bought it when he was going through his chewing phase when toys were frequently ripped apart within weeks. Sometimes it was only days. Or minutes. Because of this, I wanted something that would last. I had known about Kong for a long time, but had never thought of buying one until this need arrived. I bought an XL one after going to the store with Ebon and doing some comparisons between his jaws and the different sizes.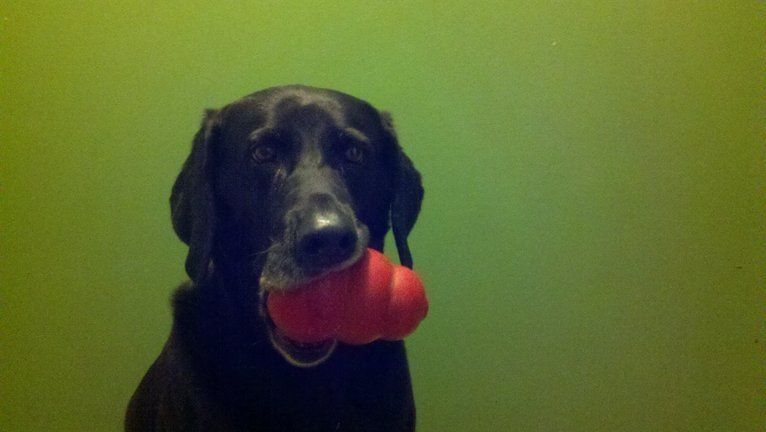 The old Kong
It's been filled with all sorts of things, chewed all over, put in the dish washer, scrubbed, thrown and chased, lost for several months in the yard, found, scrubbed again, thrown around some more, and lost again. I'm pretty sure the most damage has been caused by the several months it ended up spending out in the elements. It actually has stains that I never was able to get out, despite very thorough cleaning. It's a fabulous, sturdy fetch toy, by the way.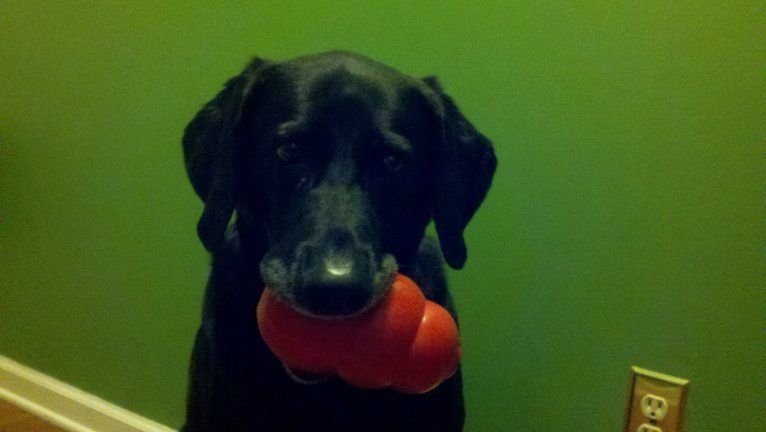 The new Kong
Anyway, I noticed that the rubber around the big hole is cracking and starting to slough off. I don't want him
eating
that, so it's being retired. I decided to go a size up with the new one since it can hold more. This way, if needed I can, say, put nearly an entire meal into it before heading out for the day and have him work to get it out. Maybe freeze something inside of it for a nice summer treat. His old Kong didn't hold all that much.
I smeared a little peanut butter inside the new Kong and he's happily chewing and licking it. It's definitely much easier for him to get to the bottom. That was another problem. If I put anything sticky in the narrow end of the Kong he just couldn't get it out. His tongue's too big.