It's been extremely dreary lately, overcast nearly every day for many days. Lots of rain and skies threatening rain. That's why the
recent pictures
look the way that they do. It actually rained a bit during both of the days I was on campus. Today, I forgot to bring my rain coat to the park and thankfully there was no rain. It's supposed to stay like this for four more days. I'm starting to miss the sun. This winter's been very warm, and it seems that the least the weather could do was give us some sun.
Anyway, I took Ebon to the old rice farm. I did the whole trail, unlike
last time
where the sun was against us and I hadn't brought a flashlight. We did some running. I don't have a lot of endurance, though (I let myself get out of shape), so it was in fits and spurts. Plus I discovered I can't really run yet on gravel while wearing my
Five Fingers
. Most of the trail is paved but two section are not, these sections being made of gravel instead. It's an interesting sort of perspective wearing the Five Fingers because you get a real sense of the terrain and what is and is not comfortable for a dog to walk on. Ebon has a habit of weaving on gravel, and I hadn't thought about it before. I figure it's because it hurts his paws and he's trying to find a better place to walk. We ended up walking in the tire tracks on the trail, me in one and him in the other because it was far more comfortable.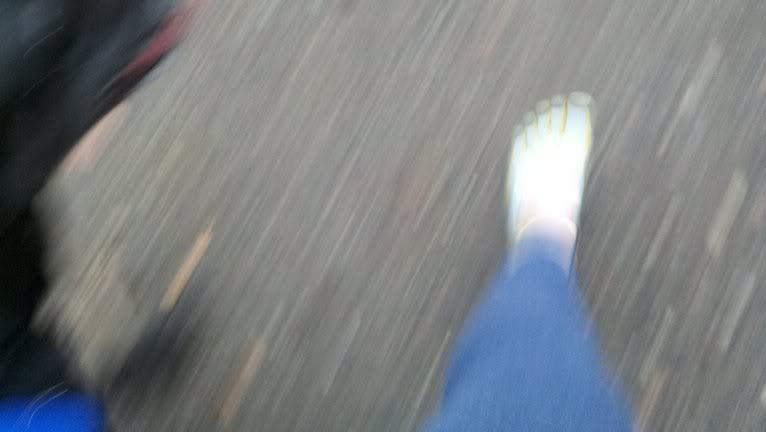 On the move
On this side of the bridge the path is paved. On the other side it's gravel.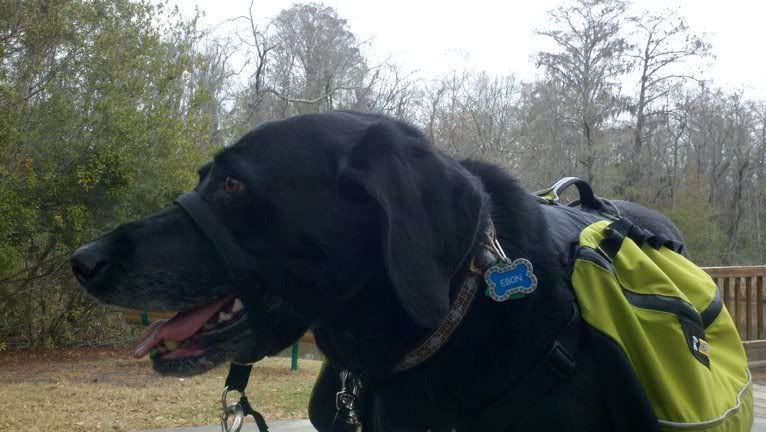 He's on another picnic table here.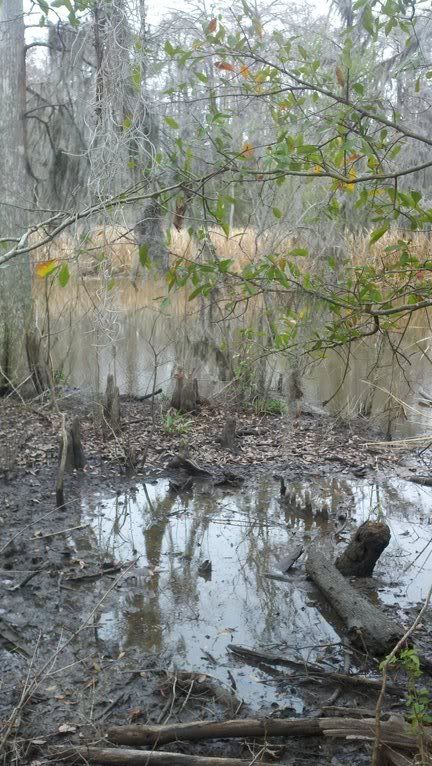 The park's kind of a marsh-swamp. I'm going to call it a mamp. It has many plants that are classically associated with a swamp, but it's tidal, which I don't really associate with a swamp.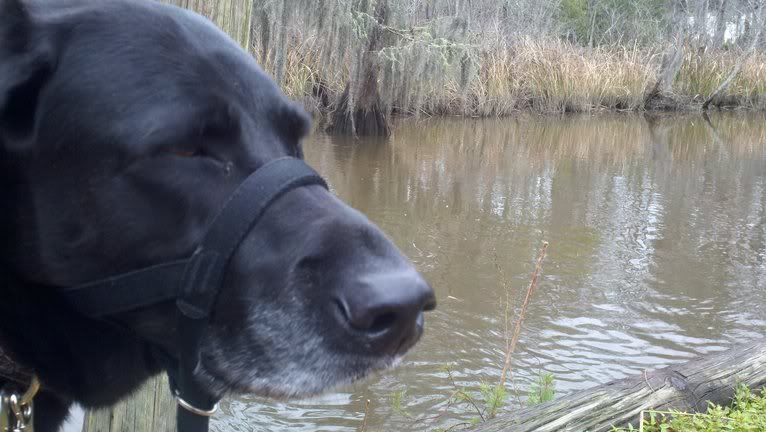 High tide in the mamp. Waterways like this crisscross the park and are fairly popular for canoeing and kayaking. The last time I was at this park, the water behind Ebon was at least two and a half feet lower. Here, the spillway is completely full to the point that the water on the other side appears stagnant.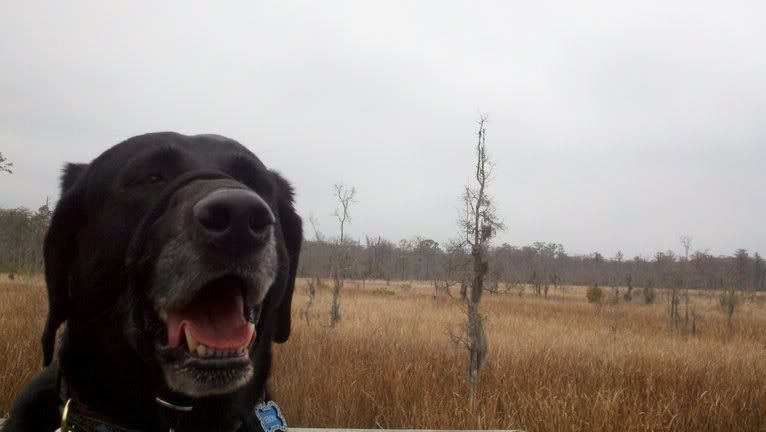 From the observation tower again.
More view of the high tide.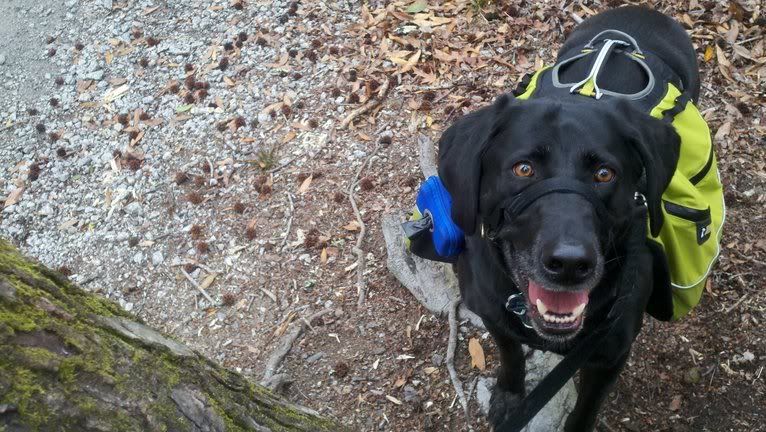 I climbed another tree while we were there too.
We met several dogs on the trail, most of whom were overexcited sorts, which send Ebon into a sort of anxious whining fit because he thinks it means it's time to play. I'm working on desensitizing him so that he'll stop, but unfortunately not everyone is cooperative about these sorts of things. For example, Ebon and I met a woman and her dog, a male chocolate Labrador named Moose. When we were still a bit of a distance away I told her I was training Ebon to be calmer, but she walked right up to us anyway and Moose ended up getting the four of us all tangled together. It's usually nice that people in the area are so friendly, but sometimes it's frustrating.